Sales Training Courses Developed by Sales Professionals for Sales Professionals
Sales techniques proven to crush quotas in any industry.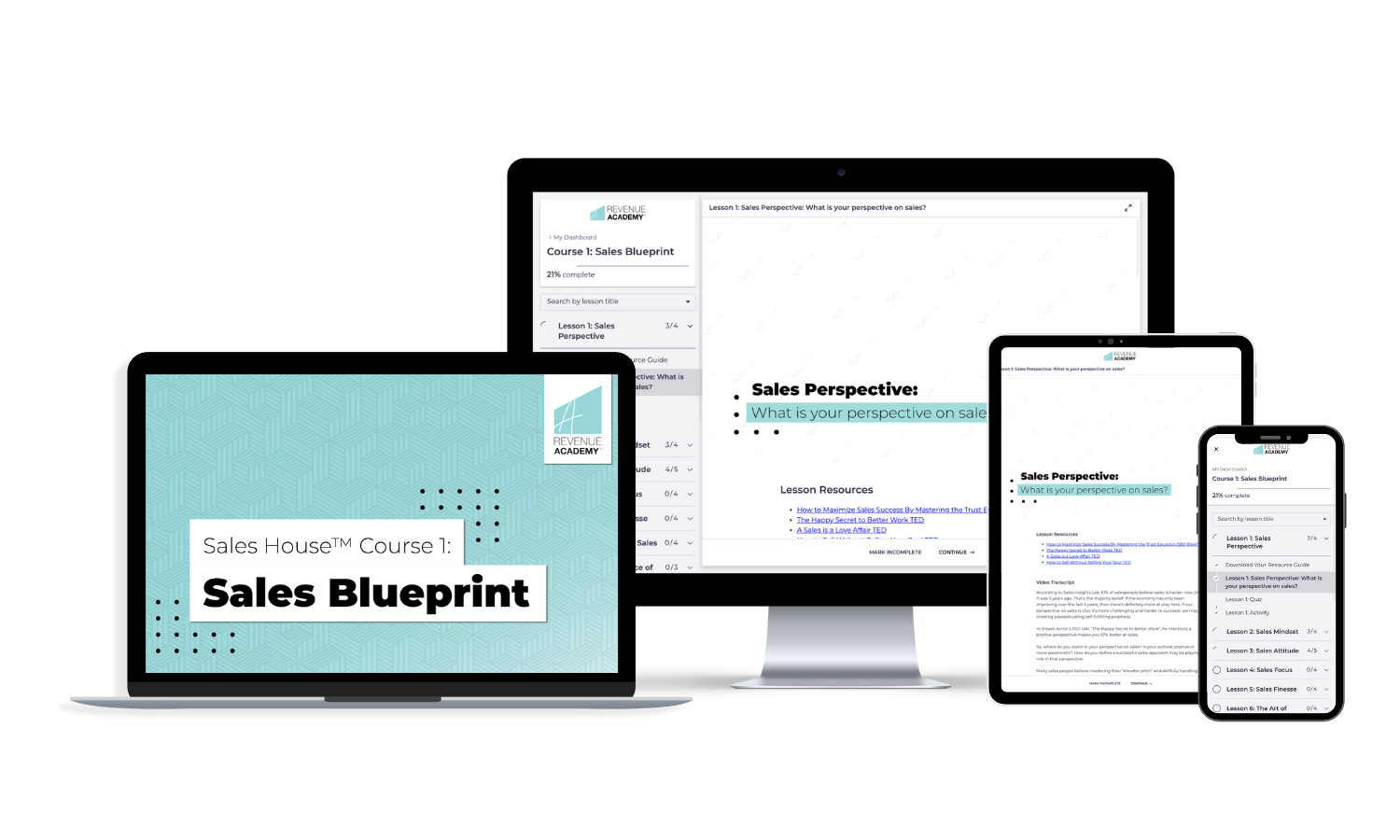 Course 1:
Sales Blueprint
Foundational sales knowledge for every sales executive.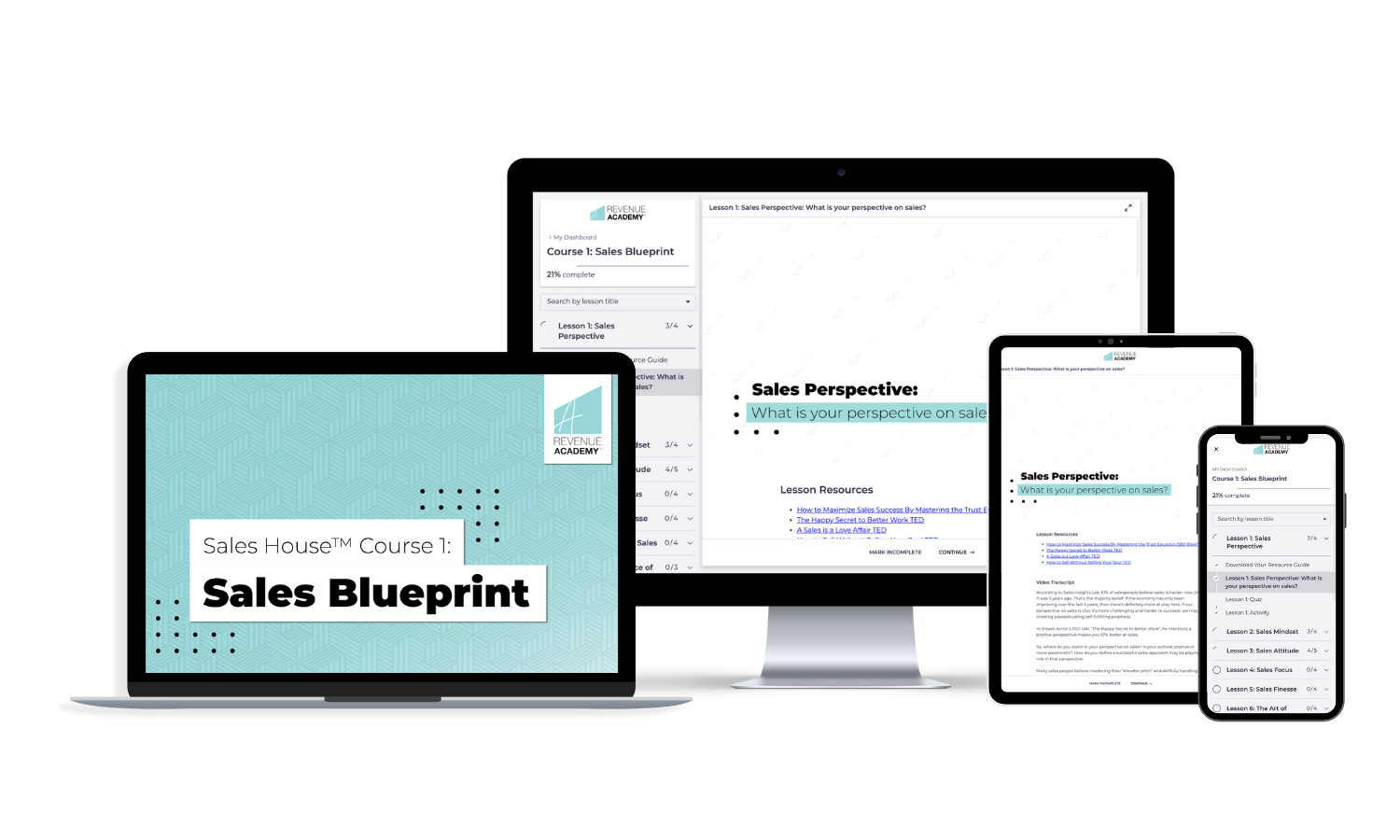 Course 2:
Top of Funnel Sales
Top of funnel sales techniques to fill your pipeline.
Course 3:
Middle of Funnel Sales
Middle of funnel sales techniques to guide your prospect towards making a purchase decision.
Course 4:
Bottom of Funnel Sales
Bottom of funnel sales techniques you should use to close your sale based on the individual client.
Course 5:
Managing Sales Teams
How to successfully manage your sales team towards quota crushing results.
Course 6:
Sales Leadership
Learn how to be a Sales Leader that inspires commitment and action within your team.